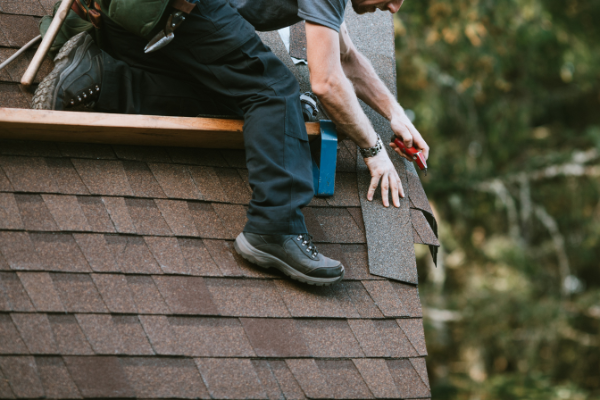 Your home depends on a stable roof that is in good condition. Regular maintenance and inspections can help keep it in shape, but the time will come to replace the roof. While the actual labor is left to the professionals, (This is definitely not a DIY project for the average homeowner!) there are some things you can do to prepare for a roof replacement.
Choose the Right Contractor
Replacing your home's roof is not a small investment. It is extremely important to choose a trusted, reliable, and reputable roofing contractor. Look into different local companies, paying special attention to how long they have been in business, their reputation within the community, and any reviews they may have online.
Once you've narrowed down the list, reach out to your top choices to ask some questions. Get a cost estimate from each contractor and ask what will happen if they discover the need for additional repairs while replacing the roof. It's also important to know what the company will do if you are unsatisfied with their work. Make sure you have every aspect of the roof installation in writing, especially financial agreements. Finally, ask each company what their replacement process is like. Will they simply install new shingles over an old roof, or will they tear off the old roof before installing the new one? These answers will help you decide which contractor is best for you.
Prepare Your Family
Once the workers arrive for the roof replacement, your home becomes a work zone. You can usually stay home during a roofing project as long as you and your family stay a safe distance away from the action. While watching the roof replacement process can be fun for your kids and pets, it is extremely unsafe.
Prepare your kids by talking to them about which areas of your home and yard are off-limits during construction, and explain that it will be very noisy. If they are too young to understand, it may be better to plan to be away while the workers are at your home. Keep your pets inside so they can't get in the way or underfoot. When they need to be taken outside, put them on a leash and take them for a walk. Since roofing is a loud process, it's also best to warn your neighbors and let them know when you expect the work to be done.
Prepare the Inside of Your Home
Even though all the action is outside during the roofing process, it is important to prep the inside of your home. Roof installation can create a lot of noise and vibrations that can be felt throughout your home. Even with the most careful of construction crews, accidents can happen.
You may want to put any wall decorations, hangings, and other fragile items safely away before the work begins. If you use your attic for storing valuables or family heirlooms, moving them elsewhere will help keep them safe. Large items that aren't easily moved, such as furniture, can be covered up with plastic sheets to protect them from dirt and debris.
Prepare Outside
Removing your old roof and installing the new one requires a lot of space for the crew, their vehicles, and their equipment. Before the crew arrives at your house, move any vehicles that are in your driveway or on the street directly in front of your house. If you can do so safely, it's also courteous to make sure your roof is clear of debris and items like antennas, satellite dishes, and frisbees. If you need to remove an antenna or satellite dish, it's a good idea to contact your provider to ensure it's done properly.
It is also helpful to make sure the landscaping around your home is done before the crew begins their work. This may include trimming hedges or bushes and cutting the grass. If you have gardens or flower beds you want to protect, clearly mark them with brightly colored flags or surround them with some temporary fencing, and be sure to communicate these boundaries as clearly as possible to your contractor. Remove any outside furniture and lawn decorations, and store them in your garage or home during the project.
Not taking the time to properly prepare yourself, your family, and your home for a roof replacement can result in injuries or project delays. For more advice on roof replacements, subscribe to our blog today!