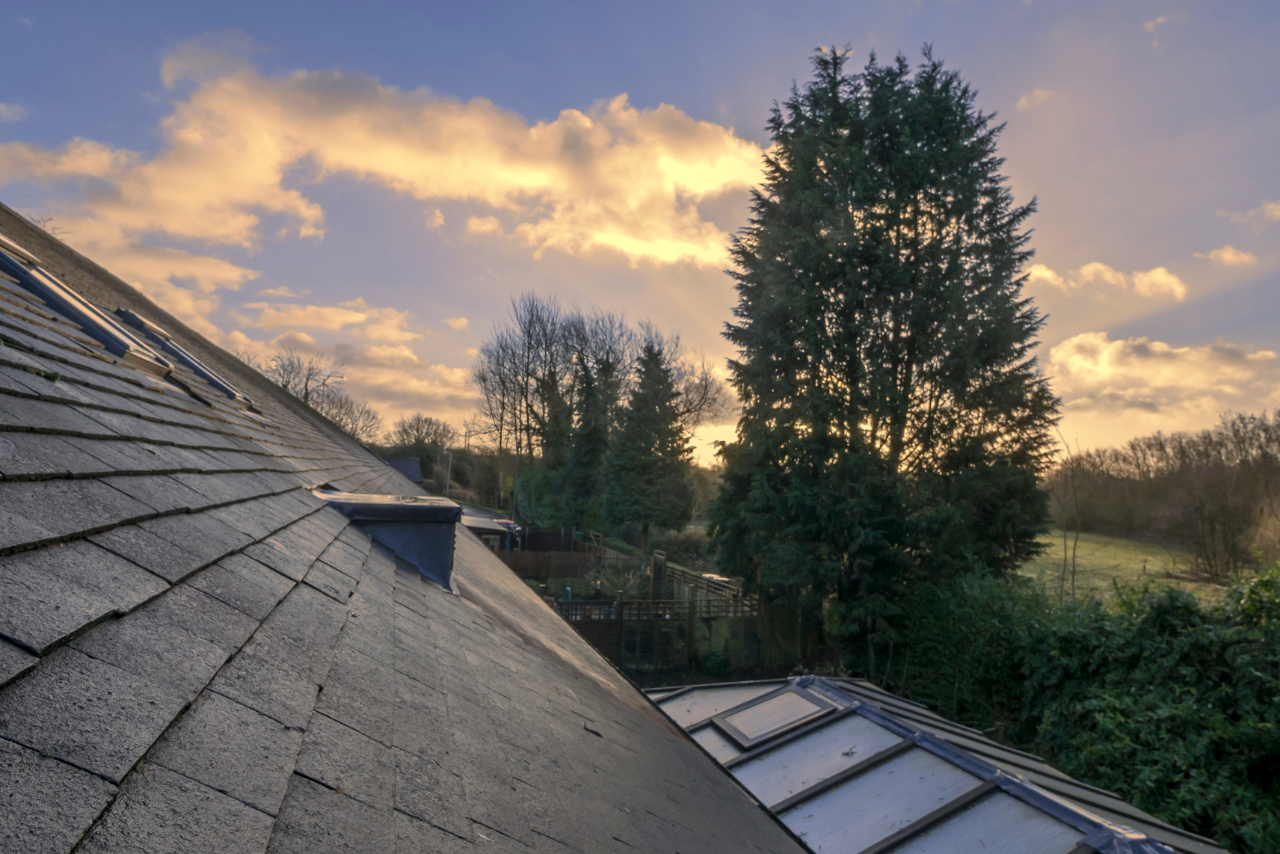 How much thought have you given your roof in the last year? Particularly for owners of second homes, who may enjoy their property only a few times per year, the security and stability of the roof is too often assumed. Without a major issue, few people want to invest their vacation time in the attic inspecting the roof for damage and leaks.
At the same time, your second home is likely one of your biggest and most enjoyable investments. To avoid lost time and money, logistical headaches, and damage to your home, it's important to take care of your roof throughout the year, including performing regular inspections and maintenance. Take a look at these five reasons keeping your roof healthy is important for you and your home.
It protects your investment.
For most families, a home is one of their largest and most treasured investments. Appropriate regular roof maintenance helps prolong the life of the roof, preventing you from squandering money on needless roof replacements. Regular inspections will help keep your roof healthy over the long term.
It supports a high home value.
A healthy roof is a major selling point for any home, and it can even increase its overall value. Potential buyers and appraisers will take your roof's health and material design into consideration before giving an offer or quote.
For example, according to Remodeling Magazine's 2019 Cost vs. Value Report, an asphalt shingle roofing replacement adds an average of more than $15,000 to a home's resale value. So, if you are planning on selling your home, consider how a healthy roof can help you meet your pricing goals.
It prevents damage to your home.
If you are not maintaining your roof on a regular basis, you may not notice issues short of a major leak. This is an obvious threat to your belongings and the rest of your home, but there are more subtle ways damage can occur. Even a small leak in your attic can invite mold, mildew, and rot, which can damage beams and potentially weaken the structure of your home and roof. Regular maintenance and inspection ensures that small leaks are found before they become a bigger problem.
It saves money and energy.
Being a roof in the throes of winter, the downpour of the rainy season, or the beating sun is thankless work. Well designed roofs include effective ventilation to remove damaging heat and humidity in summer and prevent ice dams in winter. By properly ventilating and insulating your roof, you can keep your home more comfortable and save money on repairs as well as utilities.
If you need a little help maintaining your roof and protecting your Aspen-area home, Pacific is here to help. We offer annual contracts for essential home maintenance tasks like plumbing, gutters, and HVAC servicing in addition to roof maintenance and construction. You can use our services to keep every aspect of your second home in working order so you can simply enjoy your second home. We're the only servicer you need to stay ahead of seasonal complications and maintenance emergencies. Call us at (970) 989-9973, or fill out the contact form at the bottom of this page to get in touch.