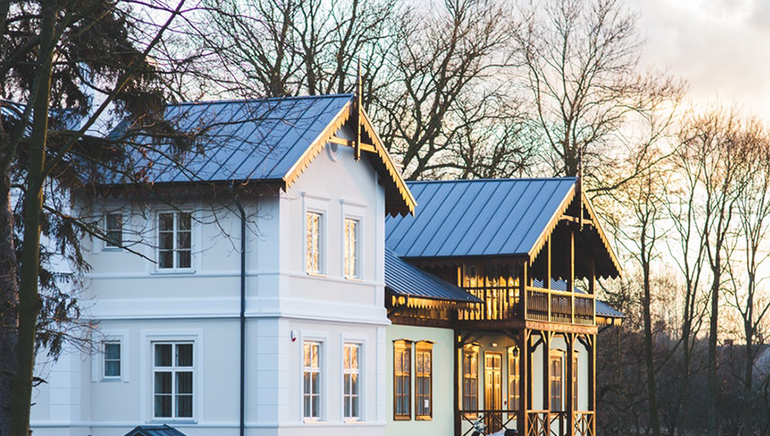 Repairing or replacing a roof is a big task, and if you're paying someone to do it for you, the expenses can add up quickly. It's important to do some research beforehand to ensure that you get the most accurate quote possible. If you can, get at least three quotes before you decide on a roofing contractor. When getting a roofing estimate, be sure to ask the following questions.
Questions to Ask When Getting a Roofing Estimate
Is the quote for shingles or the entire roof?
Some roofing companies will offer up a seemingly low quote only to make your jaw drop when they present your bill. Be sure that the quote you receive reflects not only the cost of new shingles but accurately represents what you will be charged at the end of the project for the entire roofing system.
Is the quote itemized & detailed?
No one wants to get hit with a bunch of mystery charges. Make sure the quote you receive is itemized, laying out the cost of materials, labor, and any other expenses or fees that apply. A detailed quote will give you the confidence to move forward with your project.
Does the quote include the cost of removing & disposing of the old roof?
A major aspect of roof replacement is the removal of the old roof. Make sure that if you need the roofing company to remove the roof, they include this labor as well as dump fees in your quote.
Does the quote include the cost of permits?
Replacing your roof may require a municipal permit. When you're receiving a quote for your roofing project, find out whether the cost of any necessary permits is included.
Does it include a start & end date?
Your project's timeframe is also an important factor when choosing a roofing contractor. If one company can complete your project in a few days and another requires a few weeks, this will likely impact your decision.
What are the payment terms?
Payment terms are different for each company, so you'll want to find out what is expected of you when you move forward with your project. Some companies ask for half down; others require payment in full; and others offer monthly financing. Getting this information with your quote can help you make a choice that works with your budget.
Wondering if it's time to replace your roof? Read out blog article, Warning Signs that Your Roof Is Failing. If you know you need roofing work on your Aspen-area home, contact Pacific. We'll discuss the details of your project with you and provide a free estimate so we can start on your project as soon as possible!