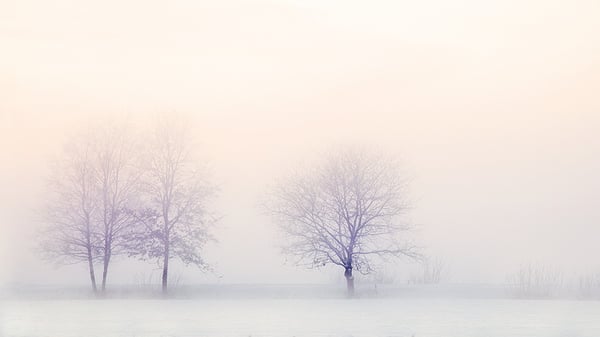 It's happening. What started off as a few sparse icicles around the perimeter of your roof has now developed into a full-fledged safety risk for you and your home: ice dams. You still have time to prevent ice damming before major damage is done. A complete remodel of your attic, major roof repairs, and insulation replacement may be out of the question for you. So what are your options?
Heat Tape
When under time and monetary restraints, heat tape can be a quick and cost-effective way to further prevent the development of ice dams. Heat tape, also known as heat cable, is insulated, flexible electrical wire that is used to cut channels through ice dams to allow for the proper flow of water from your roof to the ground. Heat tape, installed in a zigzag pattern on your roof and placed in your gutters and downspouts, can prevent further ice buildup from ensuing and causing serious structural damage to your home.
Before selecting heat tape as your solution to the icy issue, you'll want to consider the following:
Pros of Heat Tape
Inexpensive alternative to structural overhaul
Highly effective in terms of ice prevention
Serves as a protective barrier for gutters and roof
Warms water to allow for safe runoff to the ground
Cons of Heat Tape
Uses electricity and will increase your bill
Hindrance to your home's curb appeal
Does not address the source of the problem
Needs monitoring to prevent overheating
Roof Ice Melt (RIM) System
If ice dams or snow mounds are something that you face on a regular basis, it may be best to invest in a more advanced solution. A roof ice melt system utilizes a heat-conducting metal panel to consistently warm your roof. In this case, the system is permanently installed into the roof.
Before selecting a RIM system as the solution to your de-icing needs, consider the following:
Pros of a RIM System
More aesthetically pleasing than heat tape
Highly effective in the prevention of ice and snow build-up
Permanent feature of your roof
Cons of a RIM System
Uses electricity, causing elevated heating expenses
Requires professional instillation
Does not address actual cause of problem
Solve Your Ice Problem—for Good
The best way to prevent ice dams from forming is to address the underlying cause. Most commonly, the underlying problem is either inadequate insulation or ventilation in your attic and roofing system. If hot air escapes from your home into your attic, it can create heat pockets beneath the roof. These warmer areas allow for the continual melting/cooling cycle, which results in ice dams over time.
While implementing other solutions like heat tape or a RIM system may alleviate the symptom of an icy roof, it does not resolve the underlying problems, including heat loss, energy inefficiency, or poor gutter flow. If you're still experiencing ice and snow issues this winter, contact a roofing professional. They'll assist you in choosing an option that's safest for your property.
For more information on how to keep your home safe this winter, subscribe to our blog.