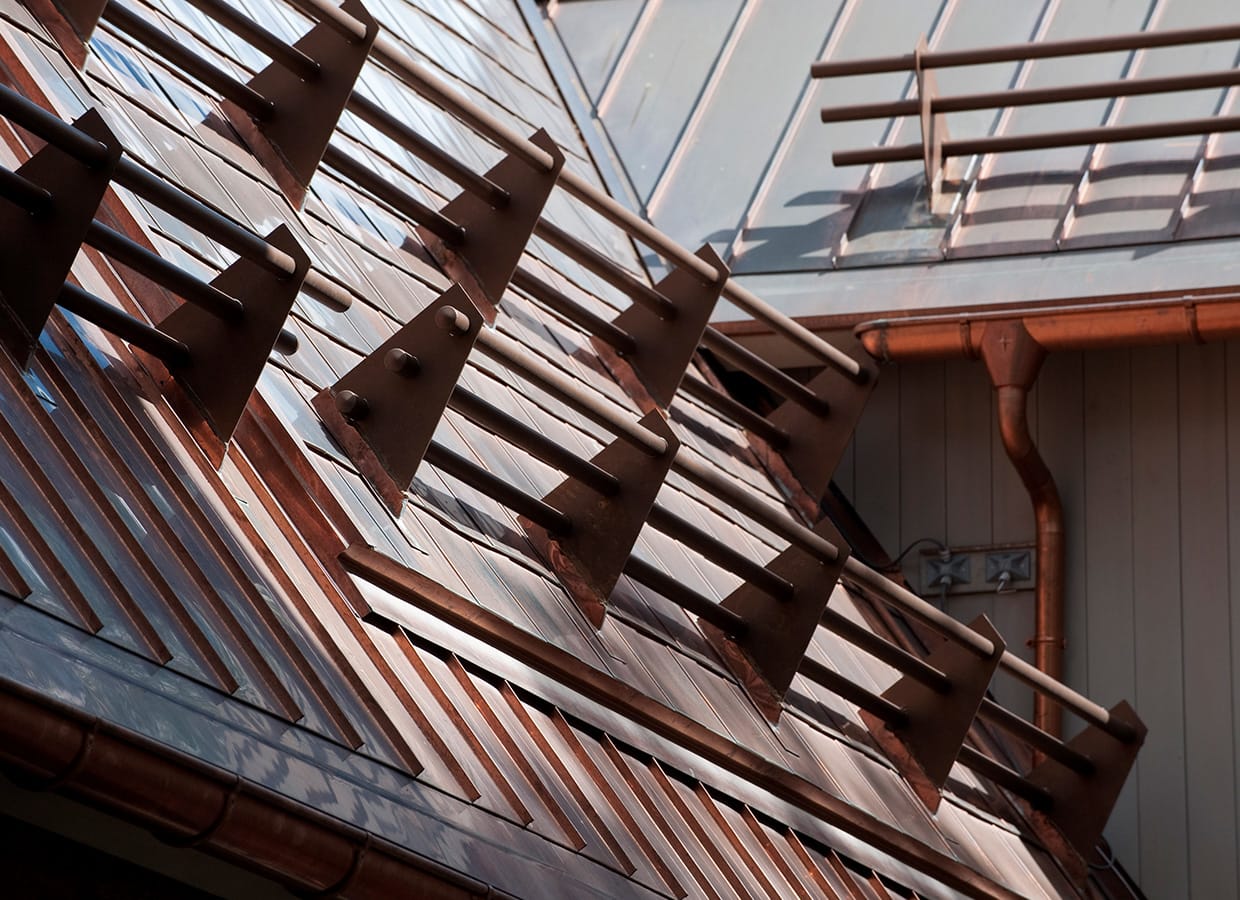 Winter is upon us, and so is the snow! If you live in an area with heavy winter storms, it's time to consider home safety measures to prevent snow and ice-related injury and property damage this season. One effective way to protect your home and family is with a snow retention system.
How Are Snow Retention Systems Helpful?
First, let's address that question that's been nagging you since you first saw the title of this article. Why in the world would I want to retain snow? In some cases, you wouldn't. Snow that falls on homes with low-pitched or flat roofs doesn't usually pose a safety threat. Homes with metal roofing or steeply sloped roofs, however, present the perfect conditions for a roof avalanche.
On most roofs, snow falls, collects, and melts without serious risk to the home or residents. On metal or steeply sloped roofs, however, large amounts of snow can rapidly fall from the roof, potentially causing serious harm to property, people, and pets. A snow retention system (either snow stops or a snow fence) controls the amount of snow that can fall from the roof at a time as well as the speed at which it falls. Snow retention is an effective way to protect your family and property from the excessive snowfall off of your roof.
Is Snow Retention Right for Me?
If you have a metal or steeply sloped roof and you live in an area that gets heavy snowfall, consider a snow retention system to be essential safety equipment for your home. Even if your home doesn't have a steep or metal roof, however, your home can still benefit from snow retention if you live in an area that receives measurable snowfall. Consult your local roofing specialist to find out if a snow retention system is right for your home.
If you need of a snow retention system for your roof, contact Pacific. For years, PSM has been a trusted resource in the Roaring Fork Valley. Our expert team can ensure your roof is ready for winter and answer any questions you have about our products, services, and practices. We're committed to finding the right roofing solution for your home. Contact us today to get started!