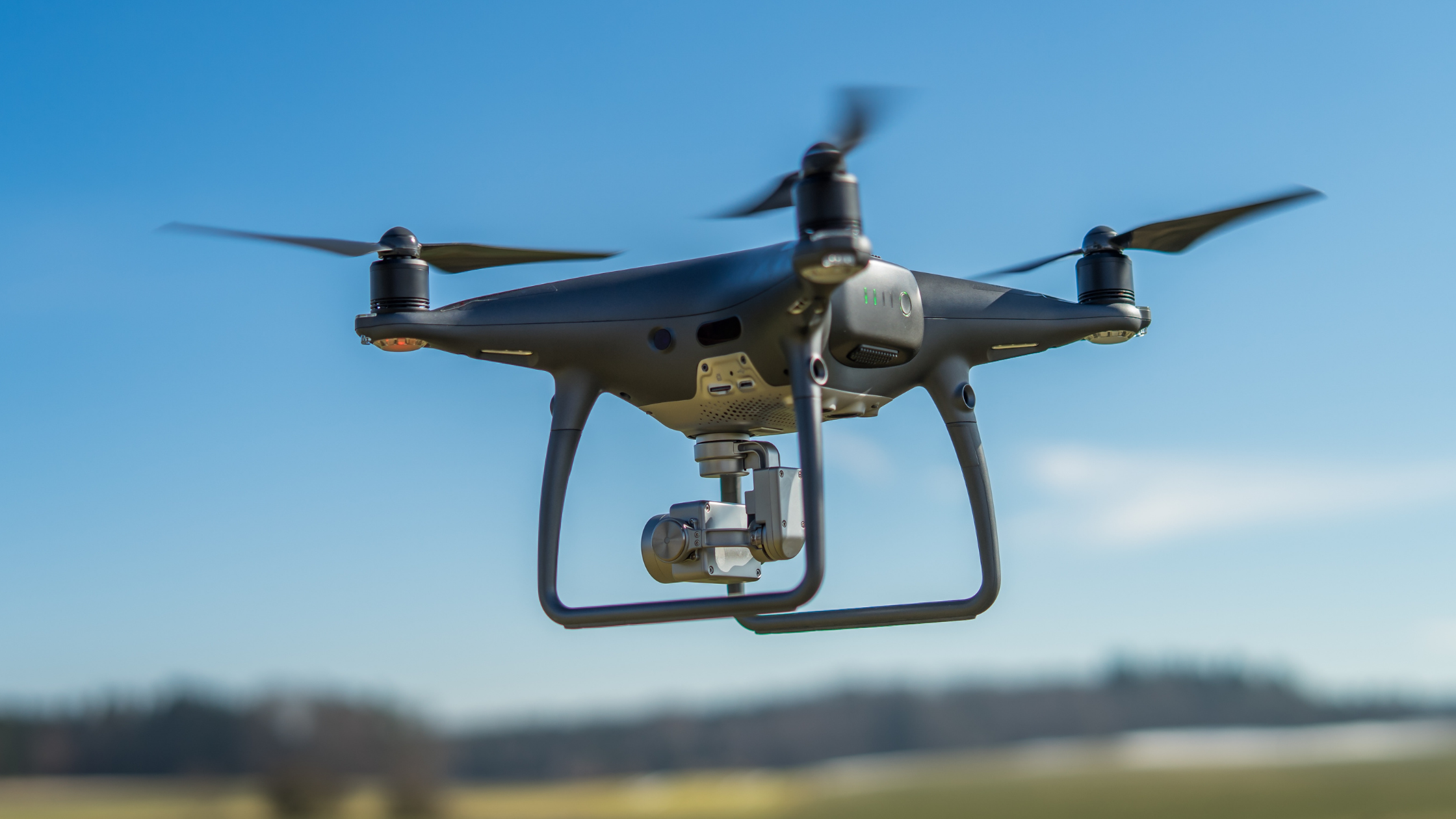 Keeping your roof in good shape year around is important to protect your home and your family. If your roof starts to leak, it can quickly get out of control and cause extensive damage. If you don't address it promptly, you could end up needing to replace part of your ceiling as well as the damaged roof. To avoid this stressful situation, it is important to have your roof routinely inspected and maintained. When you call your local roofing contractor to set up a visit, consider the benefits of a drone roof inspection.
Drone Roof Inspection
Drones are commonly used to shoot birds-eye footage for videos and movies, and they can also be used to inspect your roof. There are several benefits to using a drone for this, but the main one is safety. Particularly if there are many peaks and valleys to navigate, climbing up on the roof of your house is dangerous—even for a trained professional. Because it can be operated from a safe distance, using a drone protects the structure of your home as well as the roofers and your family.
Benefits of Drone Inspections
The drones roofers use for inspections are built with high quality cameras that capture footage of each nook and cranny of your roof—even the ones that are difficult for experienced roofers to reach. This gives the roofers easy access to accurate data without the need to climb up themselves.
Aerial imagery can provide a better picture of the entire roof, which can be critical in assessing water damage or even submitting insurance claims. Some drones are also equipped with infrared cameras that can help locate trapped moisture within the roof. This allows the professionals to see beneath the surface to catch water damage before it can damage the roof and other parts of your home.
A drone can execute an inspection much more quickly than a person, which saves everyone time. This can reduce labor and material cost, creating a more cost-effective solution for homeowners. The roofers would not need to haul or acquire scaffolds, ladders, climbing gear, or lifts; all they need is a drone and an experienced operator. This option can also be less disruptive for you, as a drone inspection does not involve laborers climbing around on your roof.
Routine Roof Maintenance
Scheduling regular maintenance (either with or without a drone) is crucial for the longevity of your roofing system. Unless a severe storm, hail, or heavy snowfall prompts an immediate concern, roof maintenance is typically done once or twice a year. While you can inspect some aspects of your roof on your own, it often takes a trained eye to recognize weak points and certain types of damage in a roofing system.
Remove Debris, Algae, and Moss
During the inspection, the roofing professional can identify any debris (branches, leaves, frisbees, etc.) that has accumulated on your roof. They will also check for algae and moss. Roof algae leaves black streaks that are unsightly until cleaned, although it doesn't usually cause significant damage. Moss, on the other hand, can spread and trap moisture on your roof if left unchecked, eventually causing deterioration. Moss roots can damage the seal between your shingles and push up their edges, leaving your roof even more vulnerable.
Clean the Gutters
At least twice a year (spring and fall) you should have your gutters and downspouts cleaned. Gutter cleaning is something you can do yourself as long as you have the proper equipment and are comfortable on a ladder. When in doubt, however, hire a professional to keep your home and your family safe. If the gutters are not cleared properly, leaves, twigs, and other small debris will accumulate and trap water, preventing it from running through the system as it is intended. If this happens, water can spill over the sides of the gutters, run down the siding, and puddle close to the foundation of the house.
Check for Leaks
Roof maintenance also includes looking for signs of water infiltration inside and outside of your home. If you have an attic, check the ceiling to for staining indicative of a roof leak. Other signs of water damage to look for inside your home are mildew, mold, or a musty smell. When the inspector comes to take a look at your roof, they will check for missing, loose, warped, or cracked shingles that could let in water. They will also inspect the caulking around the chimney and the seals around any vents or pipes that stick out from the roof.
Regularly scheduled roof maintenance and inspections can help your roof have a long and healthy life. However, no roof will last forever. It may be time to replace the entire roof if it sags or looks worn, if shingles bald spots where granules are missing or are warped, cracked, or otherwise damaged, or if the roof has exceeded its life expectancy.
For more roof maintenance or inspection advice, subscribe to the Pacific Sheet Metal blog today.