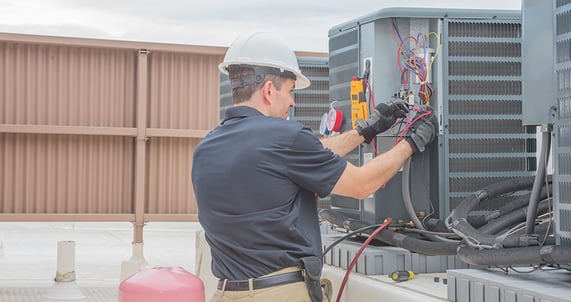 Quality air conditioning is a non-negotiable for your home. There are many features and components to consider when it comes to choosing an air conditioning unit, including the various speed options.
What types of units are available?
Single Stage
Most homes have a single-stage compressor air conditioner because these were the standard units for decades. Single-stage compressors turn on and off throughout the day to maintain a consistent temperature. A single-stage compressor only has one speed, meaning that it is either fully on or fully off.
Two Stage
Two-stage compressors have two speeds: high and low. The two speeds allow it to run at full capacity when it's needed and at a lower capacity when it's not needed. While it doesn't run continuously at full speed, it doesn't turn completely off like a single-stage compressor does.
Variable Speed
Variable-speed units run continuously at a variety of speeds. A variable-speed compressor adjusts its speed according to what's needed to cool your home at any given time. Compared to single- and two-stage units, a variable-speed unit will provide more even cooling.
How do you choose a unit?
Energy Efficiency
Energy efficiency is a large determining factor when choosing an air conditioner. An energy-efficient unit helps keep your utility bills low. A single-stage compressor is the least energy efficient because it takes a lot of power to run at 100% and completely turn off and on. Variable-speed compressors, on the other hand, are the most energy efficient because they steadily use small amounts of power. When evaluating units, look for a high SEER rating to be sure that you are choosing the most energy-efficient option.
Cost
Cost can be a main consideration when shopping for a new air conditioner. Two-stage and variable-speed units have higher purchase prices because they are more complex machines. It's important to consider overall cost, however, and a single-stage unit will cost the most to operate.
Repair Costs
Another cost to consider is that of repairs. Much like the initial cost, the cost of repairs are typically higher with units that are less common and more complex. Single-stage units are very common and easier to repair than more efficient units. When you keep up on regular maintenance on your HVAC units, however, you can minimize repair costs by keeping all components in top shape and catching issues early, before they have a chance to grow into major problems.
For more tips on air conditioning units, subscribe to our blog!