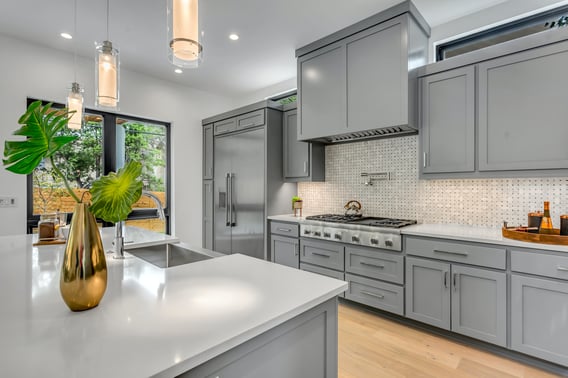 A properly functioning HVAC system is probably a high priority for your home, but do you know what type is best? A zoned HVAC system may be one to consider for your home. We'll break down the pros and cons that you need to know.
What is a zoned HVAC system?
While central HVAC systems typically heat and cool the entire home at the same temperature and speed, zoned systems are more flexible. Zoned heating and air conditioning treats different areas of the home, such as rooms or floors, differently. Each zone has its own thermostat, which can be adjusted independently depending on the needs in that area.
What are the benefits?
Energy Efficiency
The main benefit of a zoned system is energy efficiency. When a room isn't in use and doesn't need to be heated or cooled to the same level as the rest of the home, you save energy by setting that zone's thermostat to a temperature that requires less energy to maintain. The U.S. Department of Energy estimates that combining an energy-efficient system with recommended insulation, sealing, and thermostat settings can reduce energy costs by about 30%. Zoned HVAC systems operate best if your home has a two-stage or variable speed unit. Zoned systems save energy because you reduce the output needed in your home, which means that your compressor units need to match that energy output. If your home has a single-stage unit, you would need to upgrade before attempting to transition to a zoned system.
Comfort and Control
A zoned HVAC system gives you more precise control over your home's heating and cooling. This is great for larger homes and homes with frequent guests. Everyone can be comfortable, and you can save money at the same time. If you have a multi-story home, zoned HVAC is great for managing the upper floors, which are often more difficult to cool.
What are the drawbacks?
Higher Upfront Cost
Upgrading to a zoned HVAC system is not a simple or cheap change to make. Before you decide it's not worth it, however, take time to compare the cost with the benefits. The cost of creating HVAC zones rises with the number of zones needed. Angi reports that it costs around $2,500 to add two zones to a two-story home. If your home has features that create warmer and cooler areas, however, like multiple stories, high ceilings, lots of large windows, or living spaces in the attic, basement, or above the garage, then a zoned HVAC system can be especially beneficial.
Complex Installation and Repairs
Installing a zoned system can be a complex process. It may require cutting open walls to rewire electrical, install valves, and wire thermostats. In addition, repairs can be more costly due to the increased complexity of the system. Routine maintenance is essential to keeping these costs low. It's important to find a professional that you can trust to handle your installation, maintenance, and repairs.
Installing a zoned HVAC system should always be left to the professionals. Due to the complexity, it is not a DIY upgrade. The best time to get a new zoned system is when you're building your home or, if you're moving into an existing home, before you move in. This avoids the disruption in your life that unavoidably comes with major home renovation projects. If you decide to upgrade the HVAC system in your existing home, however, our trusted technicians can make that process as efficient and smooth as possible.
For more tips on hvac systems, subscribe to our blog!