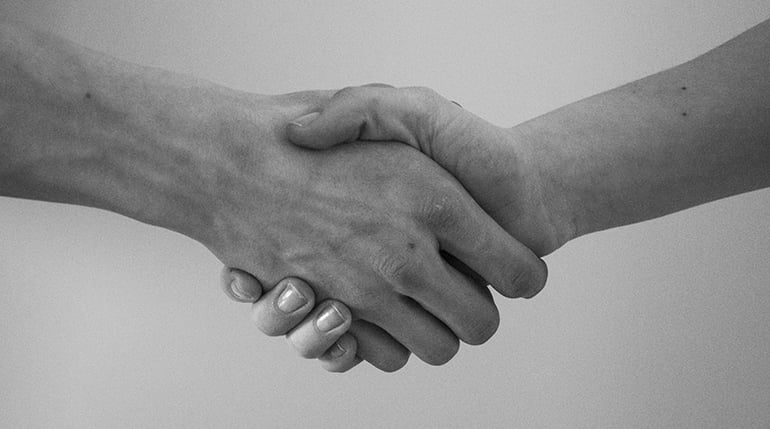 When it comes to your home, you want to ensure that you're always getting the best service available. However, some HVAC companies up-sell their products and services to unsuspecting homeowners, and this can be problematic beyond just the price tag. You want to rest easy knowing that your heating and cooling system is working its best and will continue to do so for years to come. With this guide, you'll learn how to work wisely with your HVAC company to get the quality service you expect!
This blog post is part of Pacific's Heating and Cooling Series.
Look out for unwarranted upselling.
Unwanted Services
If you call your local heating and cooling company out to fix your system, be very specific about what they should fix. While you may not know the specific repairs that need to be made, try to be aware of how your system was working at its peak and the difference in its operation that you see now. Don't be pressured into on-the-spot decisions about upgrades or a new HVAC installation; take the time to research any unanticipated services that the contractor recommends.
Higher Prices for Lower Quality Systems
Some companies only provide certain systems from specific brands. If these brands aren't as popular as other brands, they may have to sell them at a higher cost to make up for the lack of sales. This means you could potentially pay more for a lower quality system than you would if you worked with another heating and cooling company. Before agreeing to a new installation, make sure to research the brand and model recommended to see if it's right for you. The extra effort can help ensure that you get the best possible value.
Get a second opinion.
Sometimes you call your local company for a simple repair only to find more problems than you expected. Suddenly, that simple repair becomes an expensive upgrade that you're told you need immediately. While this may be true at times, it doesn't hurt to get a second opinion to make sure they didn't overlook anything or to find out if you can get a better deal elsewhere. If you're not ready for a new system, a different technician may be able to fix your current system.
Sometimes, less is more.
We understand that it may be tempting to get the biggest and most expensive system for your home. You naturally want maximum comfort; often, however, the most effective choice isn't the biggest or most expensive. Depending on the size and layout of your home, you may get optimal comfort and efficiency from a smaller system or even a cheaper model. If a heating or cooling system is too large, it won't work as efficiently as it could and could break down prematurely due to extra strain.
If a deluxe model has several features you don't care about, then you shouldn't hesitate to opt for less. While some HVAC companies may try hard to persuade you toward the latest and greatest models, take the time to figure out what's truly best for you.
Be confident in your contractor.
You want to have full confidence in your contractor before inviting them into your home, knowing that they're experienced and certified to do the work you need. Take the time to research them and their credentials. Check out as many customer reviews as you can. This will help you make an informed decision before hiring them, and it will inspire confidence in any work they do for you.
If you need heating and cooling assistance in or around Aspen, contact Pacific. Our professional team is ready to work on your home or business to ensure you have optimal comfort all year round. We provide heating and cooling repairs, installations, and more. Contact us today using the link below!