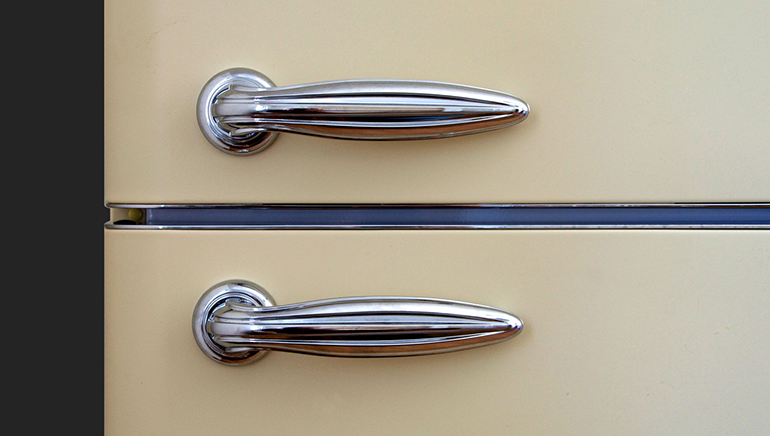 You use your electrical appliances every day, so it's crucial that they're working at full capacity. If you've been holding on to your clunky old washing machine or monster of a refrigerator, it may be time to upgrade. Energy-efficient electrical appliances are not only better for the environment; they're better for your wallet, too.
Start with an Energy Evaluation
If you are planning to update your home with energy-efficient appliances, an energy evaluation is a good place to start. An energy evaluation, sometimes called an energy audit or assessment, is an inventory of how your home uses energy. This inspection will help you determine the most effective ways to reduce your energy intake. If your state participates in the Better Buildings Neighborhood Program, your local representative can help you with your evaluation. For more information on an energy evaluation, watch this video from the Department of Energy.
Assess Your Energy Efficiency
Once you (or your local energy professional) have conducted your energy evaluation, it's time to assess your home's energy efficiency. While it may seem like a daunting task at first, remember that this is only the beginning of your journey towards an energy-efficient home. The needed changes may not happen all at once, but as long as you're making adjustments to increase efficiency, you are heading in the right direction. Once you have prioritized the appliances you'd like to replace, it's time to start implementing your energy efficiency plan.
Replace Necessary Appliances
After determining which of your appliances need to be replaced and when, you can get started. The sooner you begin making changes to create a more energy-efficient home, the sooner you'll start saving money!
Water Heater
Your water heater accounts for nearly a fifth of your total energy costs, which means it's extra important to have an energy-efficient model. Upgrading your water heater can save you hundreds of dollars per year, so if this is a problem area, it's best to address it sooner rather than later. As you are looking for a new, energy-efficient water heater, you may want to consider a tankless or on-demand model. These water heaters heat water only as needed, greatly increasing efficiency.
Refrigerator
Your refrigerator may seem to be doing its job well, but if it's more than 15 years old, it's likely working harder than it should to keep your food cold. Older models are not equipped with energy-saving technology and can run your energy bill through the roof.
Washer and Dryer
Updating your washer and dryer can make a big impact on your energy costs. When you choose energy-efficient washer and dryer models, you'll not only be saving electricity, but you'll also be saving water.
Light Fixtures
It may seem like a minor adjustment, but don't overlook updating your light fixtures to light-emitting diodes (LEDs) or compact fluorescent lights (CFLs). Either of these upgrades will produce savings on your electric bill that can add up in the long run!
If you need electrical services in the Roaring Fork Valley area, contact Pacific today!