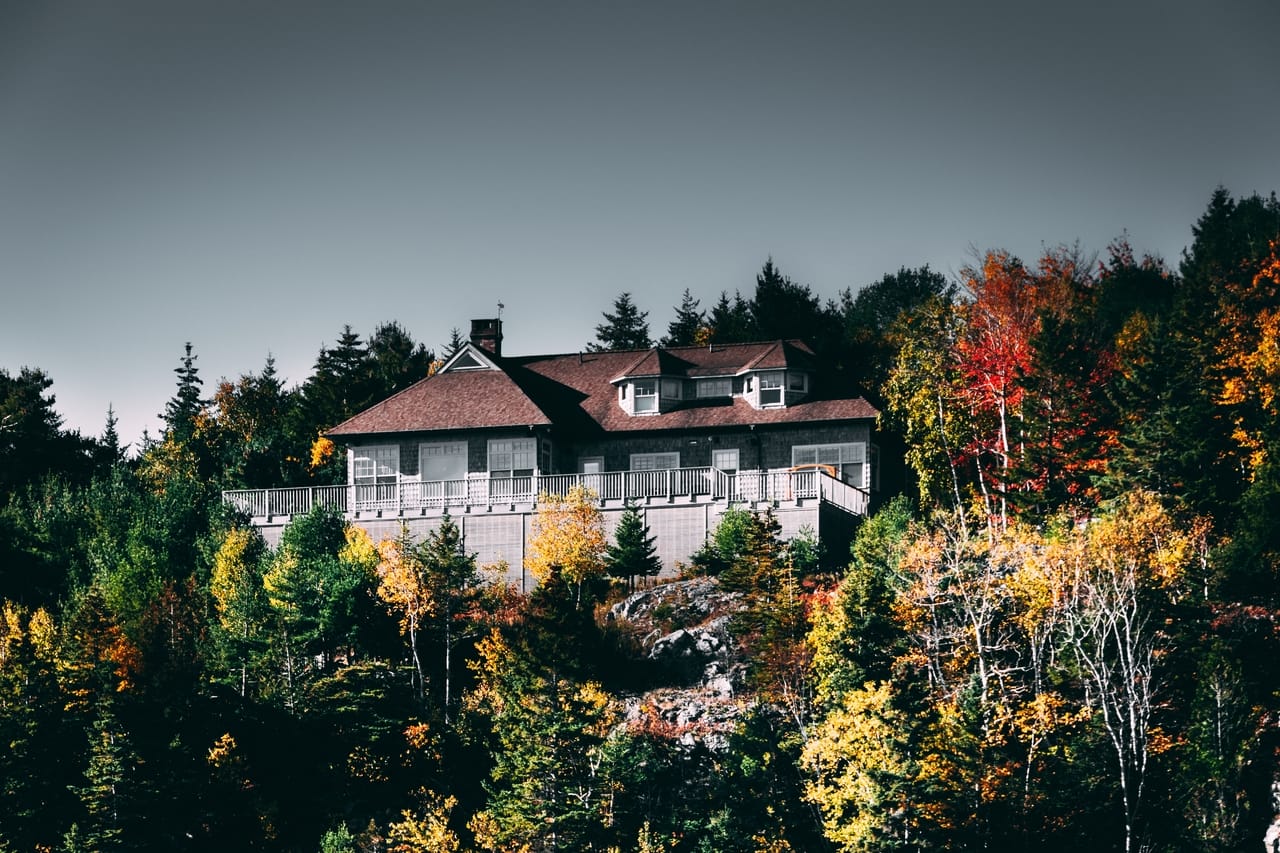 Maintaining any home comes with its lumps and bumps—particularly for the second home owner who might see their investment once or twice per year. Few people want to invest their vacation time in the crawlspace checking the pipes for breaks and leaks. Often, however, a second home is among a family's largest investments, so protecting it is vitally important.
Making plans to maintain your second home is essential to avoid lost leisure time and unnecessary costs. In this post, you'll find instructions and tasks for maintaining your home throughout each season. Help your investment bloom in spring and glitter in the snow with our ultimate guide to maintaining your home.
Summer
You may think summer brings fair weather and little to do, but there are some essential tasks for your yard and the exterior of your home to keep things running smoother than a glistening Slip 'N Slide.
Keep grass at a longer, more drought-resistant length.

Prune trees and shrubs.

Check your sprinklers for clogged valves.

Set irrigation system timer to meet summertime needs.

Repair and repaint siding if necessary.

Check patio or deck for needed repairs.
The next step is to go inside to make sure that you are keeping things cool and free of summer pests. You can do this yourself or hire a professional to check up on your interior climate.
Position fans to circulate counterclockwise.

Clean your A/C filters once per month.

Check door and window weather strips.

Watch for ants, bees, and termites.

Schedule painting and remodels for seasons ahead.
Spring
Throw open the windows, and clear out the clutter. Spring cleaning is a time to shine in the home maintenance category.
On the outside, spring is a time to clean up the yard and revive your plants after winter. Say goodbye to cooler months by breaking out your best gardening gear for the following tasks.
Rake and bag yard debris.

Lay down fresh mulch for weed control.

Reestablish a watering schedule.

Check your trees for branch death and disease.

Reseed the lawn and plant perennials.
Spring is a time to clear out debris—and that includes your clogged gutters, old paint, dusty walls.
Wash away winter grime on your home's exterior.

Clear out your gutters and check for damage.

Refresh exterior paint to protect siding from rot.

Sweep and inspect your deck.
To care for your home's functionality inside, perform these essential tasks in the springtime.
Schedule HVAC checkup and service.

Have your boiler cleared out and drained.

Check for leaks under sinks and on ceilings.

Get a checkup for your chimney.

Check smoke detectors.
Fall Home Maintenance Checklist
The days cool down, but the need to keep pace with natural chaos never ends. Prepare your property for cool months ahead and ensure a smooth return to your home next summer.
Plant trees and shrubs.

Make sure your garden and yard receive plenty of water.

Rake leaves.

Have your gutters cleaned regularly.

Shut off your sprinkler system before winter.

Stock up on firewood.
Before you leave your second home as you follow warmer weather or greener pastures, make sure to anticipate your home's needs in your absence with these indoor tasks.
Cover inside/outside air systems to prevent drafts.

Schedule furnace and heating service.

Call plumber for boiler checkup.

Check windows and doors for air leaks.

Begin scheduled updates and renovations.
Winter Home Maintenance Checklist
You've made your preparations for the storms and cold ahead. Now, work with your servicers and home maintenance partners to keep your home safe and damage-free throughout the winter.
Blow and plow snow.

Stock up on supplies.

Check and change heating filters as necessary.

Shut off and drain outdoor plumbing before temperatures reach freezing.
If you need a little help keeping up with your second home, Pacific is here to help. We offer annual contracts for essential home maintenance tasks like plumbing, gutters, and HVAC service. We can keep every aspect of your second home in working order so you don't have to lose time to clearing out the gutters during your vacation. For more information about essential second home maintenance needs and ways to keep your home visit ready all year, contact us today!