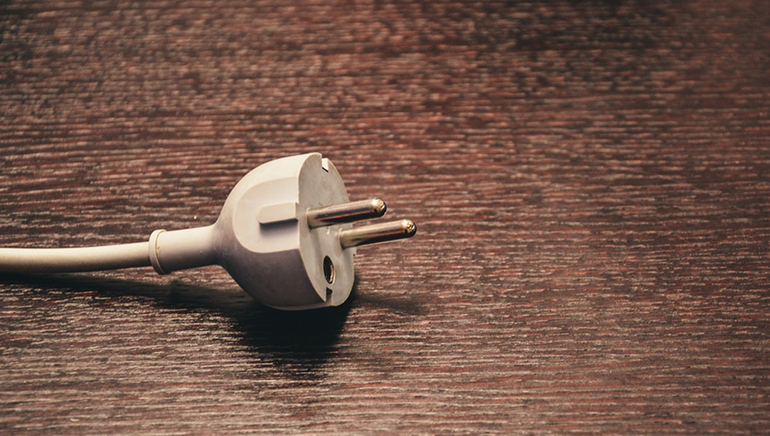 Whether you live in an older home or one that was just built, you need to be careful when it comes to electricity. According to the Electrical Safety Foundation International (ESFI), home electrical fires account for approximately 51,000 fires and nearly 500 deaths each year. Take precautions by following these tips, and ensure your home and family are kept safe.
Don't overload your outlets.
You've probably heard this one many times. Overloading sockets can lead to electrical fires. Don't try to plug multiple large appliances into a single outlet or plug any major appliances into an extension cord. Keep in mind that outlets in older homes often can't compete with those in newer homes; they weren't designed to meet the demands of many of the modern appliances and electronics we use today.
Get rid of frayed wires and cords.
If any wiring or cords are tattered, worn, or damaged, they need to be replaced. Overheating and sparks can easily cause a fire.
Only buy trustworthy products.
Don't buy the cheapest electrical products you come across. Make sure you're purchasing from reputable stores where you can return products if they don't work properly. Also check to see if products have the Underwriters Laboratories (UL) seal.
Inspect old wiring.
If you have an older home, make sure the wiring is up to date. An electrical system lasts 30-40 years and then needs to be replaced. If your home is still running on old wiring, it's not safe. If you have fuses that blow often and repeatedly or circuit breakers that trip, the power supply is likely inadequate. Call an electrical contractor to inspect your home electrical system and recommend the best course of action.
Was your home built in the '60s or '70s? It may have aluminum wiring, which can corrode and oxidize more easily than copper—what is used in newer homes. Aluminum can more quickly wear out and overheat, which can start a fire.
Upgrade to AFCIs.
One of the leading causes of electrical fires is arc faults—when an electrical current veers off its path, resulting in high intensity heat. The ESFI reports that arcing faults are responsible for starting more than 28,000 home fires in the U.S., killing and injuring hundreds of people, resulting in $700 million in property damage.
An arc fault can be produced in damaged wiring or in a loose connection. To prevent this, make sure you don't have any loose connections throughout your home; check outlets and replace them if needed. Consider installing an arc-fault circuit interrupter (AFCI), which can detect problems and shut down a circuit to prevent overheating and fire. These are required in new houses and can be added to older homes fairly easily by a professional electrician.
Do you have GFCIs in your bathrooms and kitchen?
Ground-fault circuit interrupters should be used in kitchens, bathrooms, and other wet areas of your home to prevent shock. If it detects that a current is flowing where it shouldn't, it will shut off the power.
Check light bulb wattage.
Make sure the wattage of each of your bulbs matches the requirement labeled on its corresponding fixture. Bulbs with higher wattages or that aren't screwed in tightly enough can overheat.
Know where the fire extinguisher is and how to use it.
Don't throw water on an electrical fire to attempt to put it out; you could get electrocuted. Make sure you have an A-B-C-rated fire extinguisher that can effectively extinguish an electrical fire. (And make sure you know how to use it correctly!)
Following these safety tips can help make your home a lot safer for many years to come. If you need an electrical contractor to inspect your wiring, contact Pacific. We provide electrical services for residents living in the Roaring Fork Valley.