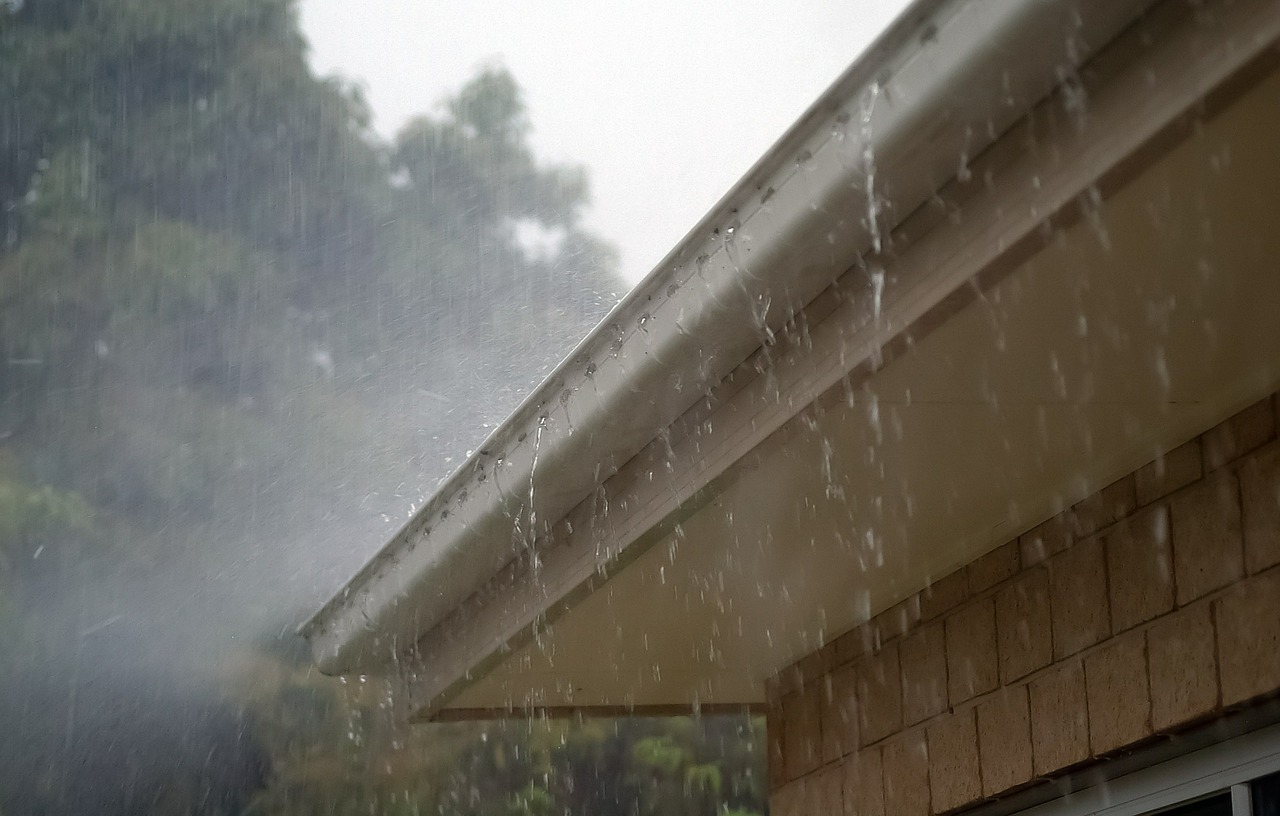 Is it time for new gutters? Whether you're about to install gutters for the first time or replace old leaky ones, this guide will help point you in the right direction. Installing the right type for your home and location will help protect against serious water damage.
Gutter Type
When choosing your gutter material, be sure to consider durability, quality, appearance, and affordability. Here are some of the most common types of gutters and the pros and cons of each.
Vinyl
Vinyl gutters are among the most popular for a number of reasons. They're easy to install, they're inexpensive, they come in a number of different colors, and you don't have to worry about them corroding over time. On the flip side, they aren't as durable as metal gutters, and they can sag and crack under extreme conditions or from long-term sunlight exposure, so they typically need replacing more frequently than other options. Vinyl gutters will last longer and serve you better if you have them professionally installed and live in a mild environment.
Aluminum
Aluminum gutters are lightweight, won't rust, and are more durable than vinyl. They can withstand more extreme weather conditions without buckling under pressure. One disadvantage of aluminum is its durability, however. It's not as tough as some of the other metal options and could dent if hit by flying debris or under the pressure of a ladder.
Copper
While copper may be a more expensive option, it's also more durable than the materials mentioned above. These gutters are considered upscale. Copper can add a special architectural flavor to your home. With its distinct look, you'll have to decide if the color and style complement your home.
Stainless Steel
Of the materials we've included in this list, stainless steel ranks among the strongest. It can withstand extreme weather conditions and, with proper care, can last for many years. Some drawbacks for homeowners include the maintenance required to prevent rust and corrosion and an appearance that may not offer the same curb appeal as some of the other options out there.
Seamless vs. Sectional
Most gutters are sectional—with various pieces joined together and fastened. Seamless gutters can cost more up front than sectional models, but they can also last longer because they're created from long sheets with far fewer joints and seams to leak or fall apart, which is a big advantage for many homeowners. Aluminum is a common type of seamless gutter system. Seamless gutters can be cut to custom lengths and installed to fit homes of different shapes and sizes.
Maintenance
When you install your new gutters, consider adding gutter covers to reduce maintenance. Gutter covers help prevent clogs by keeping leaves and other debris out. Depending on the type of gutter covers you purchase, you could make your semi-annual gutter cleaning routine much quicker and easier.
If you need help choosing the right type of gutter system for your property, don't hesitate to reach out to us. We'd love to assist you. We repair and install rain gutters for customers throughout the Roaring Fork Valley. Contact us today!