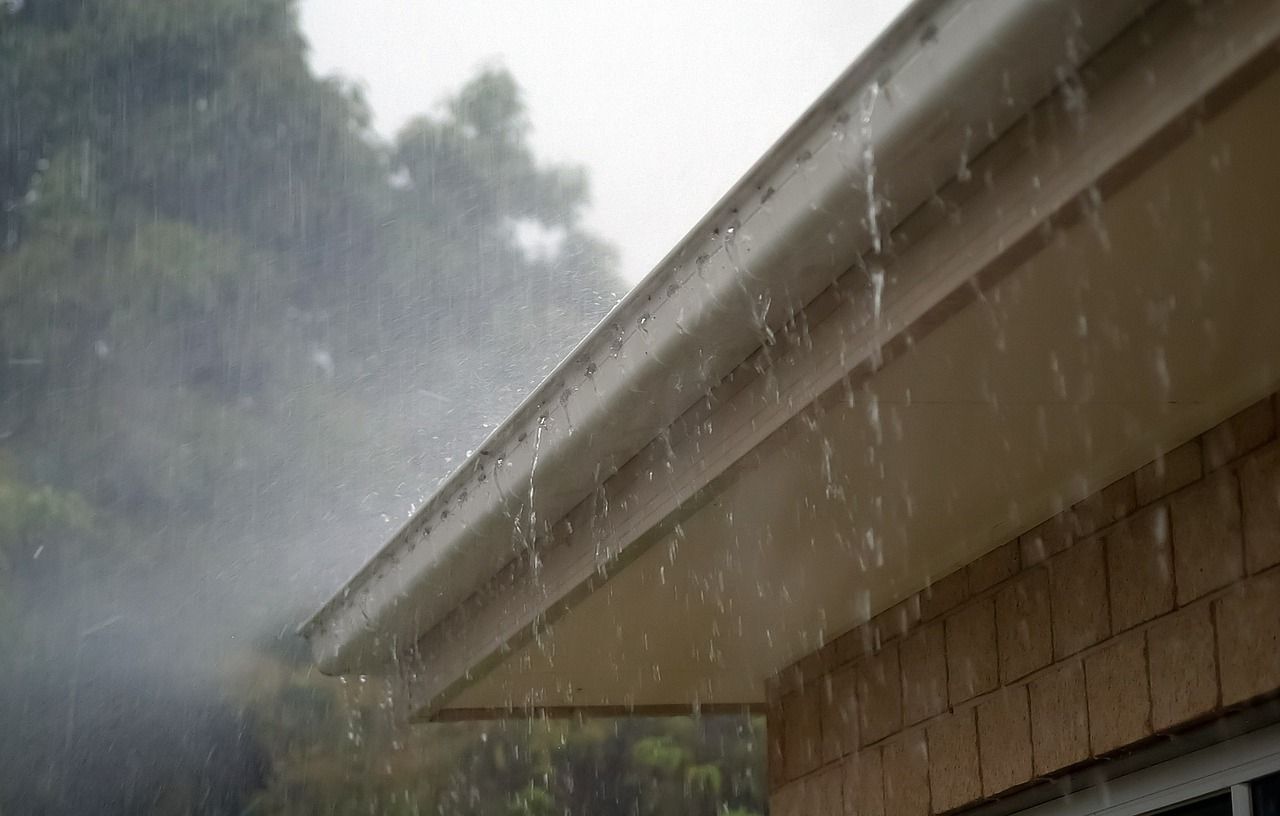 When your gutters spring a leak or rain starts leaking into your home and flooding your basement, you know something needs to be fixed FAST. But how do you know whether you need a simple repair or entirely new gutters? What should you look for when hiring someone to get the job done right? We've addressed the following questions so you know exactly what you need to do before hiring someone to repair or install your gutters.
Should you repair or replace?
The first step is to determine the extent of the damage. Once you know that, you can decide whether you need to have your gutters repaired or if it's time to replace them. A well functioning gutter system directs water safely away from your home. Without it, you could experience foundation damage, flooding, mold, staining, and erosion.
Look for the following signs to determine if you should replace your gutters:
Visible cracks and holes that aren't easy to repair
Peeling paint
Sagging
Mold or mildew
Rust
Landscape erosion
Rotting
Detachment from the house
Signs that your gutters need repair or maintenance may include
Holes that need patching
Cracks that need sealing
Clogs
Loose gutters
Overflowing
Is it a problem you can fix yourself?
If you're capable of climbing safely up a ladder and reaching your gutters, there are certain tasks you can do yourself if you so desire. Tasks such as cleaning out leaves and debris, repositioning downspouts to direct water safely away from your home, and tightening loose parts can be straightforward if you have the right tools and experience.
Installing a new gutter system, however, is best left to the pros. Even a small error can end up wreaking havoc on your home or yard. An experienced gutter contractor will know which type and size of system will work best based on your home and the weather in your region. They will also possess the skills to expertly install it for you.
Have you done your research?
It's wise to obtain estimates from at least three different contractors before choosing one to work on your home. Make sure the quote includes a thorough job description, specific payment information, and how long the project should take to complete.
Ask for references and learn about each contractor's reputation in the local community. You may want to ask friends and neighbors for recommendations as well. Make sure the company you're considering is licensed, bonded, and insured, and ask about what warranties are available. Also make sure they have a physical address that checks out.
If you need new gutters or a repair to your system, contact Pacific. We offer a wide range of options for residential homes and commercial buildings throughout the Roaring Fork Valley. We also offer gutter maintenance services. We recommend cleaning your gutters at least twice a year to avoid clogging and water spilling over, which can cause serious damage to your property. Contact us any time for service or a free estimate!