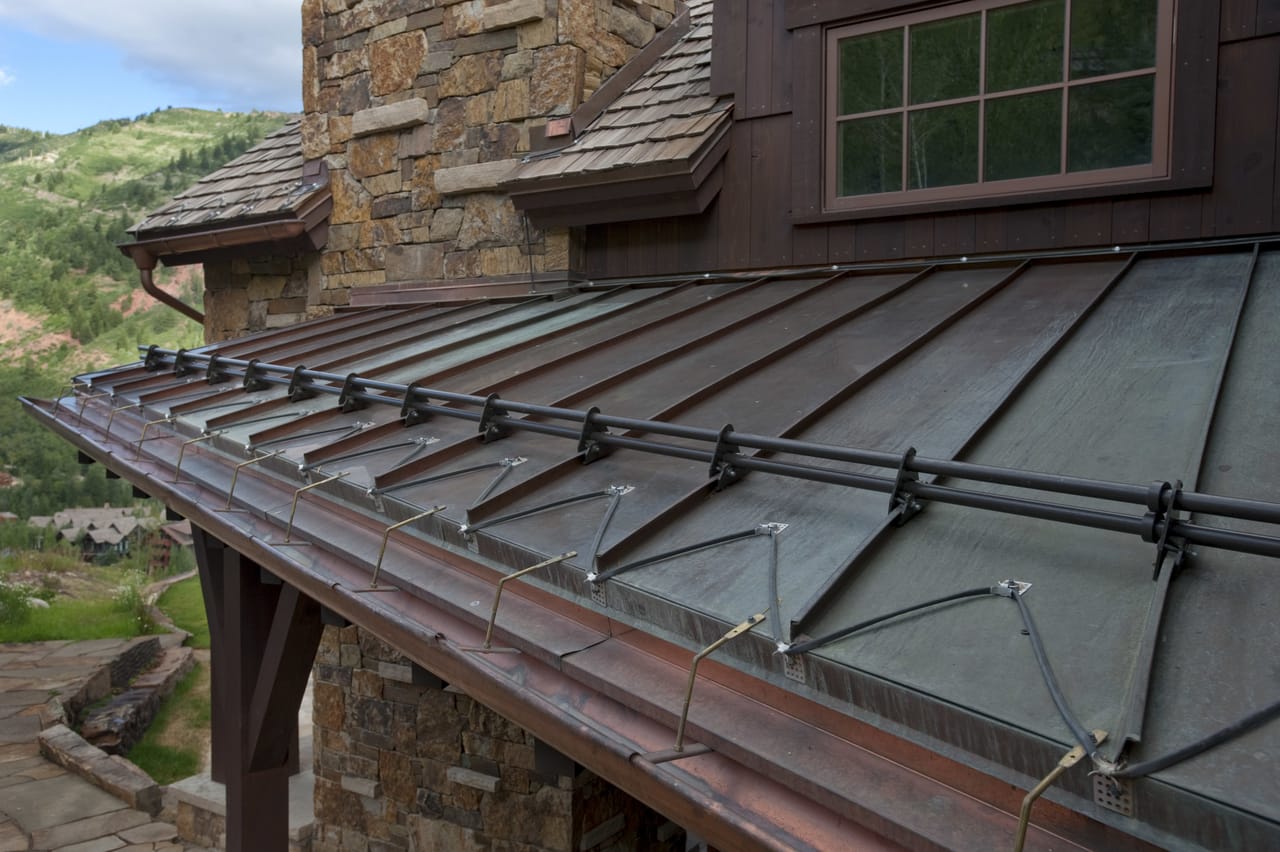 Snowflakes, and icicles, and blizzards—oh my! Winter has arrived, and with it come a number of problems for you and your home. Ice buildup—one of winter's worst offenders—can cause significant damage to your home and threaten your family's safety. Learn why heat tape is an important tool to have as you combat ice buildup on your roof this winter.
What is Heat Tape?
Heat tape, sometimes referred to as heat cables or heating cords, is essentially an insulated wire that can be attached or adhered to ice-prone areas of your roof. Heat tape can be cut to custom lengths or purchased in a variety of precut lengths. Heat tape is used to elevate the temperature of areas of your roof prone to ice dams.
What Does Heat Tape Do?
While it can't completely eliminate the chance of an ice dam, heat tape can significantly reduce the amount of ice buildup on your roof. Heat tape is most important around the eaves, but it is also helpful to install it along the valleys of the roof and around any openings (chimneys, vents, etc.). Heat tape warms the excess moisture that collects during the winter months, preventing it from forming major ice dams.
Why is Heat Tape Important to Have on My Roof?
Ice dams hasten the deterioration of your roofing system. Ice buildup puts unnecessary weight on your roof, compromise the integrity of your shingles, and puts your family at risk for injury. By preventing large ice dams, heat tape reduces the harm that winter snow and ice can cause around your home. Heat tape is fairly easy to install and is far less expensive than addressing underlying causes of ice dams like poor ventilation or inadequate insulation. Perhaps most importantly, heat tape can prevent ice from collecting in your gutters, which can cause them to break and detach from your home.
If you're ready to take advantage of heat tape on your roof, contact the professionals at Pacific in Carbondale. Our experienced team will provide you with the service and products you need to keep your roof free of major ice dams this winter. For all of your roofing needs, trust Pacific Sheet Metal.